Offer Details
Get 2for1 offers at top attractions when you travel with us
Jack the Ripper Mystery Walks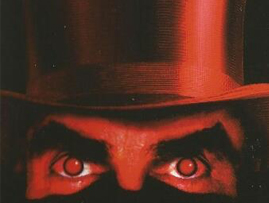 Advance booking only 

Weekly guided walking tours led by Ripperologist Paul Mansfield with over 20 years experience as a London tour guide and has helped in the making of four TV documentary on the Ripper. You will visit the locations where it took place and learn the history of the area and see photographs from the times.

Stay up-to-date
Subscribe to email updates. Get travel inspiration, journey updates and exclusive offers delivered straight to your inbox.
We will not pass on your personal information to any organisation outside of Gatwick Express.
Should we no longer operate the Gatwick Express franchise, please be aware that we will pass your details to the Successor franchise or Secretary of State for Transport to allow you to continue receiving service and/or marketing emails if you have consented to them.
Subscription confirmed
Thank you for subscribing to receive relevant updates from Gatwick Express.
Subscription Failed
Something went wrong with your submission, please try again later.