Offer Details
Get 2for1 offers at top attractions when you travel with us
Vera Half Day Tour of Newcastle Filming Locations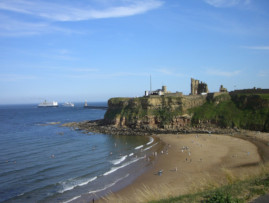 Advance booking only
Ann Cleeves' brilliant and no-nonsense DCI Vera Stanhope (Actress Brenda Blethyn) in her trademark mac and rain hat has attracted a following of fans all over the world in ITV's best-loved detective drama. Now fans will have the chance to follow in her footsteps on this four-hour guided Vera tour by coach.

The award winning crime drama is both set in and filmed in Newcastle upon Tyne and throughout Northumberland in the North East England, the Vera tour will focus on visiting some of the most memorable crime scenes and regular haunts of Vera.

Newcastle, the home of Vera's police station, is a vibrant city and along with some memorable filming locations you can discover how the city has changed from its industrial past to become an iconic and modern hub. The show is also popular as it showcases some of Northumberland's atmospheric rural and beachside locations where grisly murders take place and some of these will also be visited as part of the tour.

During the Vera tour you will get to visit more than 10 actual locations from episodes such as The Prodigal Son, Changing Tides, Shadows in the Sky, A certain Samaritan, Death of a Family Man or Castles in the Air and you may be surprised to find how many seemingly different scenes were filmed in the same locations over many different seasons.