Offer Details
Get 2for1 offers at top attractions when you travel with us
The Coffin Works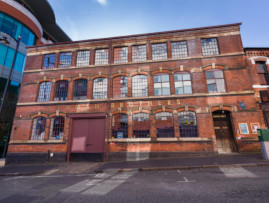 Exclusions apply: Closed Monday - Wednesday

Advance booking only
2FOR1 offer on self guided tours

Explore how this Jewellery Quarter factory produced top quality coffin furniture for over 100 years, including the fittings for Winston Churchill and Princess Diana. From coffin handles to shrouds to so much more, the museum's workshops are full of original stock, tools and working machinery, enabling visitors to experience the sights, sounds and smells of Victorian factory life.

Our self-guided visits enable you to really explore the museum at your own pace and with access to a free information booklet, mobile tour and our amazingly knowledgeable volunteer Room Enablers, you'll find yourself captivated by the stories of this unique hidden gem and its place in Birmingham's rich history.